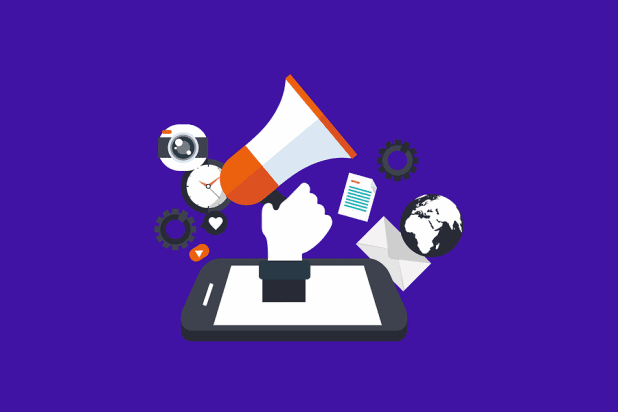 In a world where one misstep on social media can set off a firestorm of negative public opinion, managing a company's reputation is more complex than ever. Just one insensitive tweet, compromising picture, or embarrassing video of the CEO can go viral, sending even a respected brand into a nosedive. (A case in point: When Elon Musk smoked pot on Joe Rogan's podcast.)
Online reputation management is therefore essential to a company's bottom line—but it requires proactive planning. That means having some strategies in place, both for putting out the flames of negative PR before they engulf social media channels and for gaining control of the narrative. On this note, consider implementing these five tips in the wake of a scandal.
1. Create a Social Media Playbook
Brainstorm a wide variety of situations that could threaten the integrity of your brand. Then draft detailed response templates that can guide the course of action in a crisis.
These templates can also be used to educate staff members on best practices. For instance, if you've seen disgruntled employees venting their frustrations about a specific event on social media, update employment contracts with language preventing such actions. In the event that a terminated employee violates the contractual terms, closely monitor review sites and social profiles for potential violations.
2. Monitor or Ban Comments Containing Specific Keywords
A savvy social media manager will take advantage of "page moderation keywords" or banned terms or names that prevent users from ranting on company channels. They will also add users to a "watch list" on social media monitoring applications, in order to stay abreast of chatter that may negatively impact the company's brand.
As illustration, let's return for a moment to the PR disaster that ensued after Elon Musk smoked marijuana on Joe Rogan's podcast. That would lend itself well to a ban of terms like "weed," "Elon Musk," or "stock prices" on Tesla pages. Because individual user profiles receive far fewer impressions than business pages with 100k+ fans, many organizations opt to temporarily disable comments to stop the barrage of negativity.
3. Consult a Subject Matter Expert Before Crafting a Response
Depending on the nature of the crisis, sound legal counsel may help you craft a response—and hopefully, can quell additional negative commentary. If you're trying to prevent a harmful story from circulating, do not Google search or engage with the story on social media until your team has decided on the optimal course of action. Comments or likes that defend your organization's position will be visible to your followers and will amplify awareness of the crisis.
4. Leverage Social Listening to Analyze Public Response and Augment Your Content Strategy
Social listening is a powerful tool for tapping into followers' opinions of a brand. Research follower sentiment before and after: How has the crisis affected their perspective? Quantify and qualify comments and then identify ways to speak to these pain points in editorial planning meetings. The bigger the crisis, the more likely the event will stick with your followers.
5. Kick Off an Engaging New Campaign After the Dust Settles
The character Don Draper (from the TV series "Mad Men") famously said, "If you don't like what is being said, then change the conversation." Social media advertising is the perfect vehicle for endearing followers to your brand—and now's the time to roll up the sleeves and get creative.
How about a monthly Facebook Live broadcast, featuring a charismatic, in-house expert to shine a spotlight on your insightful team? Or maybe you choose to partner with an influencer to tap into a new market. Whichever route you take can be an opportunity to remind fans of the added value and service that your business brings to the community. It is also a savvy way to turn the focus toward the future and away from the past.
Every company will receive negative criticism at some point or another. The real question is, "How will you react?" Hopefully these tips can help companies weather the storm.
---
Meghan Blackford is Social Media Manager at the national behavioral health provider FHE Health.