---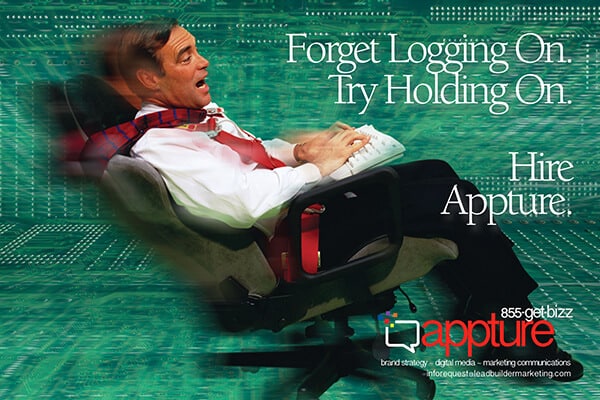 ---
One of the main challenges of setting up a digital platform is getting the right type and volume of traffic to actually generate revenue for the business. While, everyone tells you to hustle from door to door, in today's world that might not be possible if your customers are based around the world.
So how do you apply the same concept of hustling, but in a digital context, to get your customers to come to you? It's not rocket science, but this also isn't an Amazon dropshipping get-rich-quick scheme either, so be prepared to roll up your sleeves.
—-
I started a travel platform called Travel Wanderlust a while back with a business partner – right before COVID – and we were aiming to create a thriving travel community. Once the pandemic hit and we pivoted, we realised that we needed to boost traffic and create an engaged community through our content, so building web traffic was crucial. Through a lot of trial and error, we were able to grow our traffic, completely unpaid, from practically 0 views a month to over 10,000 in less than 6-months.
Here's how we did that.
1. Get your basic SEO right
Yes, I know this is an overused point, but bear with me for a few seconds. I'm not talking about backlinks and just content, I'm talking about the basics down to the meta-tags and more. If you don't know what that is, I recommend reading Moz's comprehensive guide on that topic. On-page SEO is underrated and oftentimes ignored.
Just naming the images the right way and using the proper alt-image text is useful in so many different ways. Google ranks websites with these basics done better than they would if it wasn't as well as even ranking these images in Search better. Travel Wanderlust has gotten a few valuable backlinks just from the people using our images and crediting us – so make sure you use the right descriptions and keywords.
We should say that while we use some original photography, a lot of our content is sourced from image databases like Unsplash or Pexels, so it is free for everyone to use. We just make sure we tagged and described the content well.
2. Not all content is equal
We matched SEO content with quality engaging content because while we want traffic, we also want an engaged audience plus social sharing. To explain this with examples:
SEO content: Top 10 largest shopping malls in the world
Engaging content: Will the COVID-19 vaccine re-open global travel
Both are relevant to our platform but completely different in terms of the quality and focus of the content. While the article about shopping malls generated a lot of traffic, the article about the COVID-19 vaccine reopening global traffic was more useful to us in keeping people on the platform. Finding the balance is a challenging bit, so it might take some trial and error, but you'll be able to sort that out for yourself pretty quickly.
3. Be country-specific where you can
When I was opening up my office in Malaysia, for my other business, we were generating a lot of inbound leads, just not from Malaysia' and we didn't know why. One thing we realised was that search varies by country – so we started to be 'hyper-local with our content. That means adding a Malaysian reference to almost everything we wrote and updating our landing pages – we might have gone overboard a bit.
It is the same at Travel Wanderlust, we have identified key markets and are focusing our content on engaging people in those markets, as well as global travellers interested in those markets. It drives real traffic that's relevant and high quality and also helps you stand out from more generic competitors that try to do everything at once.
We find it is better to grab lower volumes of high-quality traffic rather than go all out for vanity metrics. This is definitely relevant for businesses looking to grow their inbound traffic.
4. Social media is important, but not everything
Depending on whom you ask, social media can be the solution to all the world's problems or the cause of most of them. While it can definitely help with boosting your website traffic, it isn't the only or best solution out there.
Posting your content on your Facebook, LinkedIn, Instagram and doing a dance about it on TikTok might not help you actually get new visitors to your website beyond your network and your family. How we found social media to be most useful is to tap into online communities that are relevant to you.
Search on LinkedIn, Facebook and even online discussion forums for communities relevant to you. We engage, share and learn from these communities, as well as seed our content where relevant. The last bit is the most important, don't spam people and do not try to push your content on people who do not want it – add value and reciprocate where you can.
5. Leverage experts, because they know more than you
I love to travel, but I am not a travel expert. However, in my network, I am connected to travel experts from around the world. From professors to adventure travellers to many more – we were able to get great, unique and quality content just by asking them.
Through our interviews and opinion pieces that were written by these experts, we actually learned a great deal and generated a lot of traction for the website. Outside of our pure SEO content articles, the next best performing content was generated through expert interviews.
The reasons are as follows:
Social sharing was common because the experts themselves shared it on their platforms, which led to reshares and more
Quality matters – the insights and uniqueness of the content helps you stand out
Conclusion
Hopefully, these 5 insights and tips from us will be useful in your website journey. While we were able to do it in 6-months, it might take you more or even less time. Your industry matters and the number of people actually looking for your content matters as well.
If you are in a niche industry, do not look at the 10,000 number as an immediate goal – look at the quality of the visits, bounce rate and more. We're already tripling our monthly visits since we hit the 10,000 visits goal and we're pretty confident this is just the start.
Keep doing it until you succeed, because perseverance and a little bit of luck can help you boost your traffic a hundredfold in a matter of weeks. So keep going at it and we look forward to seeing your meteoric growth.