June 17, 2021
During the first month of operation usually 90% dropshipping businesses fail. You might have read many wonderful things about dropshipping but not everything you hear is true. Even if you take advice from a dropshipping guru still there's no guarantee that you'll be successful.
Before you invest all your savings in your dropshipping business, you must know only 10% dropshipping businesses succeed. Are they super heroes? Do they possess any magical powers? 
The answer to all the questions is the same, No! These are just normal people like you but these are the people who know about the wrong practices that can lead them to a catastrophic end so they try to avoid those right from the beginning.
You can follow the same path and save your dropshipping business from drowning.
Today, we'll explore the top 6 common reasons why dropshipping businesses fail. We recommend you read them thoroughly in order to build a robust strategy for the success of your online dropshipping business.
So without any further ado, let's begin.
Choosing the wrong niche
One of the reasons why dropshipping businesses usually never take off is choosing the wrong niche. Hundreds of thousands of sellers are stepping into the eCommerce market which means it's becoming more and more crowded, thus fueling competition. 
When you're stepping into the dropshipping business, you're not only competing against other dropshippers but also retail giants like Walmart and Amazon. 
Hence, choose your business niche very carefully. That's why it's necessary to do thorough research while choosing your niche. Analyze the market and determine which products are currently sold by dropshipper and what they'll be selling in future.
Look for a niche that has low competition but high search volume. Finding the right niche may take a few weeks or months but that's alright. Finding the right niche is more important because it will automatically bring in more sales to keep your business stable in the long run.
Doing business with unreliable suppliers
If you're thinking dropshipping is all about ordering products from China and everytime you place an order things will go smoothly, then probably you're a newbie.
The first thing you need to understand is suppliers are responsible for picking, packing, and shipping products. They offer products at wholesale rates. At times, mishaps happen like poor product quality, wrong tracking numbers, no customer support, etc.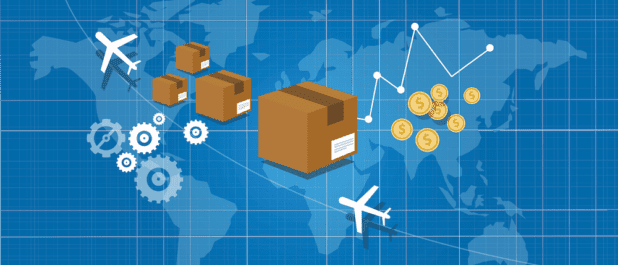 Even if your supplier is doing a great job, many problems may still arise. Therefore, finding a reliable supplier is a daunting task. You need to choose a supplier who truly cares about the success of your business. 
The key to success is to stay connected with your suppliers via phone, Skype, email, or even meet them in person. Explain to them your business terms, policies, agreements, and working style.
Unoptimized and unappealing store design
Dropshipping stores are just like other eCommerce stores. They must have a striking appearance and an optimized user-experience. Unfortunately, most dropshippers overlook these two main elements.
When it comes to visuals, some dropshipping stores are not mobile-friendly. They have poor navigation options which makes it more challenging for customers to find the products they're interested in. 
If your store is disorganized and unattractive, there's no way your customers will trust you.
When it comes to SEO, dropshippers rarely pay attention to optimizing their stores. This can be a huge mistake because just by following basic SEO practices you can achieve incredible ROI over time.
If you want to rank high on search engines, you need to optimize all the content on your website and product pages. Ideally you should optimize your store before you launch.
Look out for the most relevant keywords and use them in your content accordingly. Once you have chosen your path, it becomes much easier to optimize your store.
Offering poor customer service
No matter how outstanding your customer service is, sometimes things are beyond your control. Since you're not responsible for order fulfilment, you have no clue when your customers will receive their order. 
Issues like delayed orders can lead to catastrophic consequences. However, if you can manage the limitations, you can retain your customers easily. If such a situation occurs, immediately contact your supplier and inquire about the situation.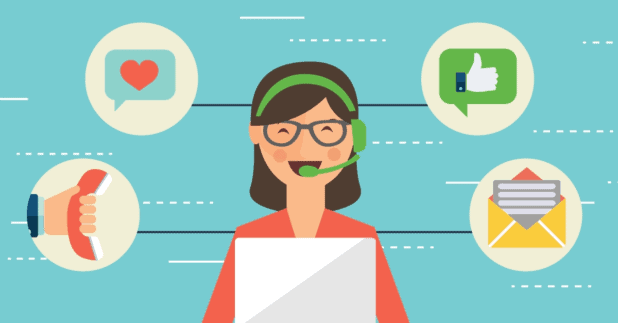 Delayed orders are just one issue. There can be plenty of others like inventory shortage, wrong order tracking codes, wrong orders sent to customers, products arriving damaged, etc. 
The best solution is to be prepared beforehand to tackle these problems before launching your dropshipping business. 
Keep in mind that your service doesn't end when your product is delivered. Be prepared to answer queries and keep in touch with customers until they're truly satisfied with the product and service.
Expecting to become successful overnight
We don't like to burst bubbles but, if you think a dropshipping business can make you rich overnight, then you are mistaken. 
A lot of so-called 'Gurus' preach about this, but not for free. You have to purchase their course and follow their guidelines step-by-step to become rich overnight.
Don't even think about doing this. Always learn about dropshipping for free. You will find plenty of resources on Google and YouTube.
Secondly, you need to stop believing in what these Gurus say. No dropshipper has ever become rich overnight. It's a real business and it takes time and extra effort to make it successful.
Long shipping times
Long shipping times can end your successful dropshipping business within a couple of days. There's a great chance unhappy customers will be asking for refunds and leaving negative reviews on your store. 

Chinese shippers usually take at least 20 days to ship one product. Americans are impatient people and cannot wait that long for a single package. Who wants to wait 20 days to get a low value product.
If you're unable to deliver a product within 2-3 days, you'll lose that customer. Instead, the customer will check out some other store that can deliver products in less time. 
Conclusion
So, these are the top 6 reasons why dropshipping businesses fail. If you're about to start your dropshipping business, we strongly recommend you avoid these mistakes if you really want your dropshipping business to flourish and thrive.
---
Tooba is a WordPress writer at Codup, a software house. Her main areas of interest are e-commerce, WordPress, and digital marketing. She enjoys reading and writing about e-commerce and loves to educate people about it. Her work has been published in many popular websites across the internet.