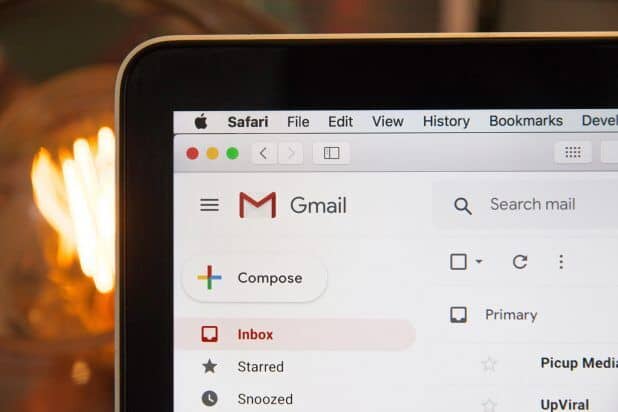 November 17, 2020
Email marketing is one of the most effective, yet complex, digital marketing strategies you can use. It works well because it uses one of the most-used communication channels available to keep prospects and customers aware of your brand.  
In fact, data shows that there are approximately 3.9 billion email users on a daily basis. With that many email users, as well as 59% of marketers stating that email is their biggest source of ROI, it's hard not to get on board with email marketing. Email marketing simply works.
So why automate your email marketing? 
For the same reasons you automate many of the processes in your business. Consider your sales proposal process. You could take the time to write an RFP response, but it's more effective to automate the process. It works the same with email marketing.  
You automate in order to simplify a process that already works. A process you can count on to provide you with higher customer retention, higher engagement, and an increase in revenue. The key to email marketing automation, however, is making sure to do it the right way. 
Follow these tips and establish an automated email marketing strategy that wins customers and keeps them coming back: 
1. Establish a clear goal
Before you begin your email marketing strategy, you need to establish a clear goal or set of goals. Determining your goals will guide you as you prepare your email marketing strategy. 
What results are you expecting to achieve with your email marketing automation strategy? By when do you want to meet these goals? How can you measure the results of your efforts? 
Whatever your email marketing strategy looks like, it should always serve your goals and expectations. 
2. Understand your audience
Businesses that don't understand their customers end up pushing them away with flawed marketing strategies. Understanding who your audience is will help you stay aware of who you are serving. 
If your business or website hasn't launched yet, develop customer personas and target their needs. If your business or website is already established, segment your audience and modify your messaging to fit their specific situations. 
3. Develop your email marketing strategy
Once you know the goal you're trying to reach and who your audience is, you need to develop your email marketing strategy. Do this before you choose an email marketing automation software, as your strategy should guide your decision of what software to use. 
What are the things you need to do in order to accomplish your goal? How will your strategy serve your audience? These are important questions to ask yourself as you develop your marketing strategy. Once you know the answers, you can move forward. 
4. Choose the right platform
Not all email automation software works the same way, which means you need to be careful about the one you choose. Your software options will vary greatly by price, but they will also vary by features. 
This is why you need to develop your marketing strategy before you pick your automation platform. Once you know what you need, pick a software that works well with your goals and expectations. 
5. Notice what works (and what doesn't)
The job doesn't end once you implement your email marketing automation. Though automation simplifies the process, it also leaves you free to focus on more important aspects of your strategy such as metric analysis. 
You must keep track of important metrics such as unsubscribe rates, bounce rates, and conversion rates. These will offer valuable feedback on what is and isn't working in your strategy. Once you have that information, adjust your strategy and optimize it. 
6. Personalize your messages
Personalizing your messages goes beyond mentioning a name at the beginning of the email. Though addressing your subscribers by their name is a great strategy, there is simply more you can do to tailor your message to your subscribers. 
With all the information you have on your subscribers, you should be able to segment your audience and send out emails that are specific to them. Divide the segments by the categories that make more sense for your brand and modify your message accordingly.  
7. Let your subscribers choose
Give your email subscribers the opportunity to modify their email notification preferences. This might seem counterintuitive, but forcing your subscribers to receive email they don't want might increase unsubscribe rates. 
To void high unsubscribe rates, give your subscribers the opportunity to modify their notifications. Allowing your audience to pick what they want from you is also a great way of finding out what content type works best for your subscribers. 
Final Thoughts
Developing an email marketing automation strategy that wins customers on a consistent basis isn't easy. Fortunately, there are many things you can do to simplify the process. 
Automation is one important step to take with your email marketing strategy, but the work doesn't end there. As these tips demonstrate, there are many things you can do to optimize your email marketing automation and get more customers and subscribers.
---
Dan has hands-on experience in digital marketing since 2007. He has been building teams and coaching others to foster innovation and solve real-time problems. Dan also enjoys photography and traveling.