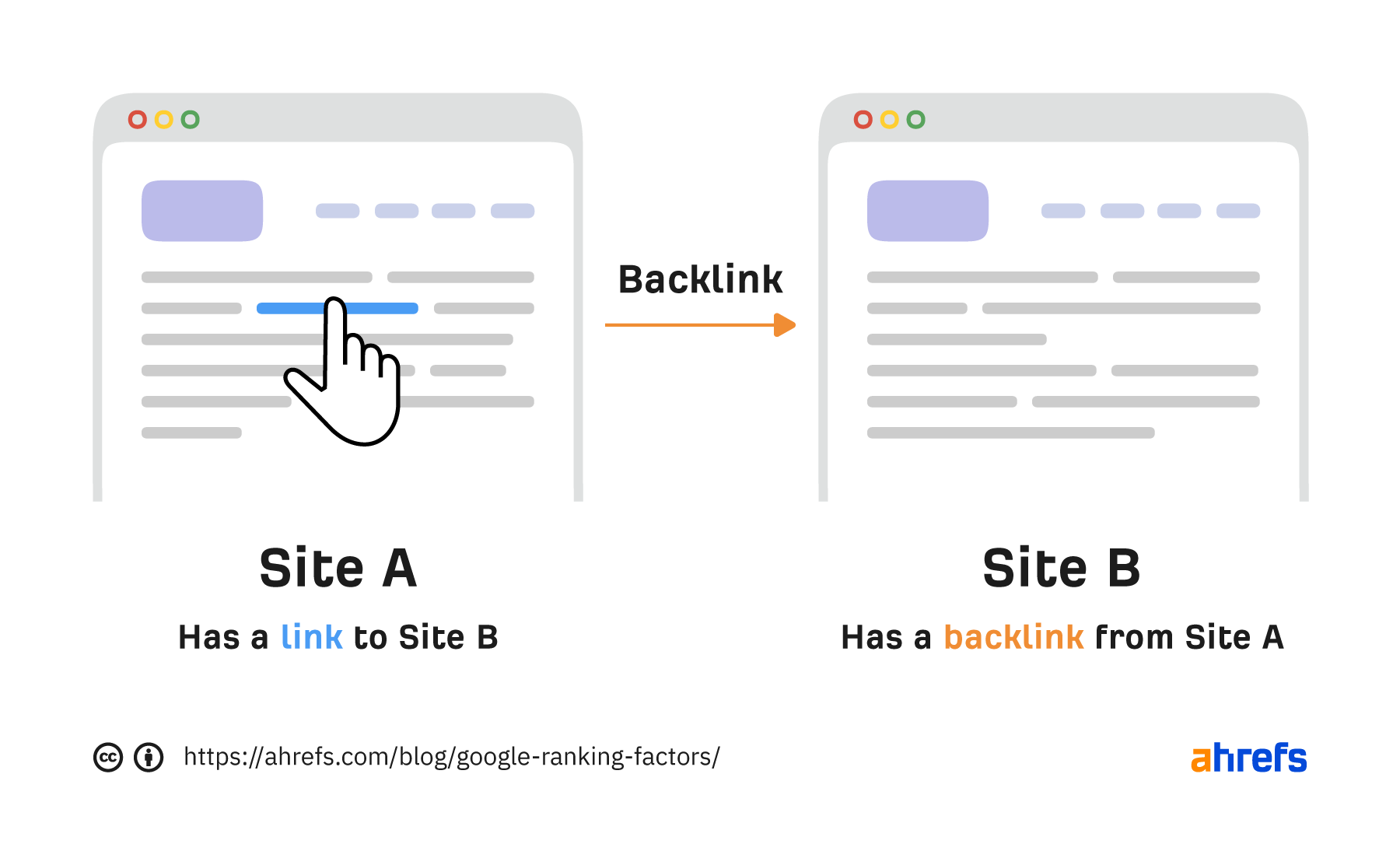 People say all kinds of things are ranking factors. But the truth is that Google has never confirmed most of them.
This leads to a lot of misinformation and bad advice.
In this guide, we'll explore eight ranking factors that we know Google uses.
Mobile-friendliness has been a ranking factor on mobile since 2015. When Google moved to mobile-first indexing in 2019, it became a ranking factor on desktop too.
Use the Mobile Usability report in Google Search Console to see if you have any issues.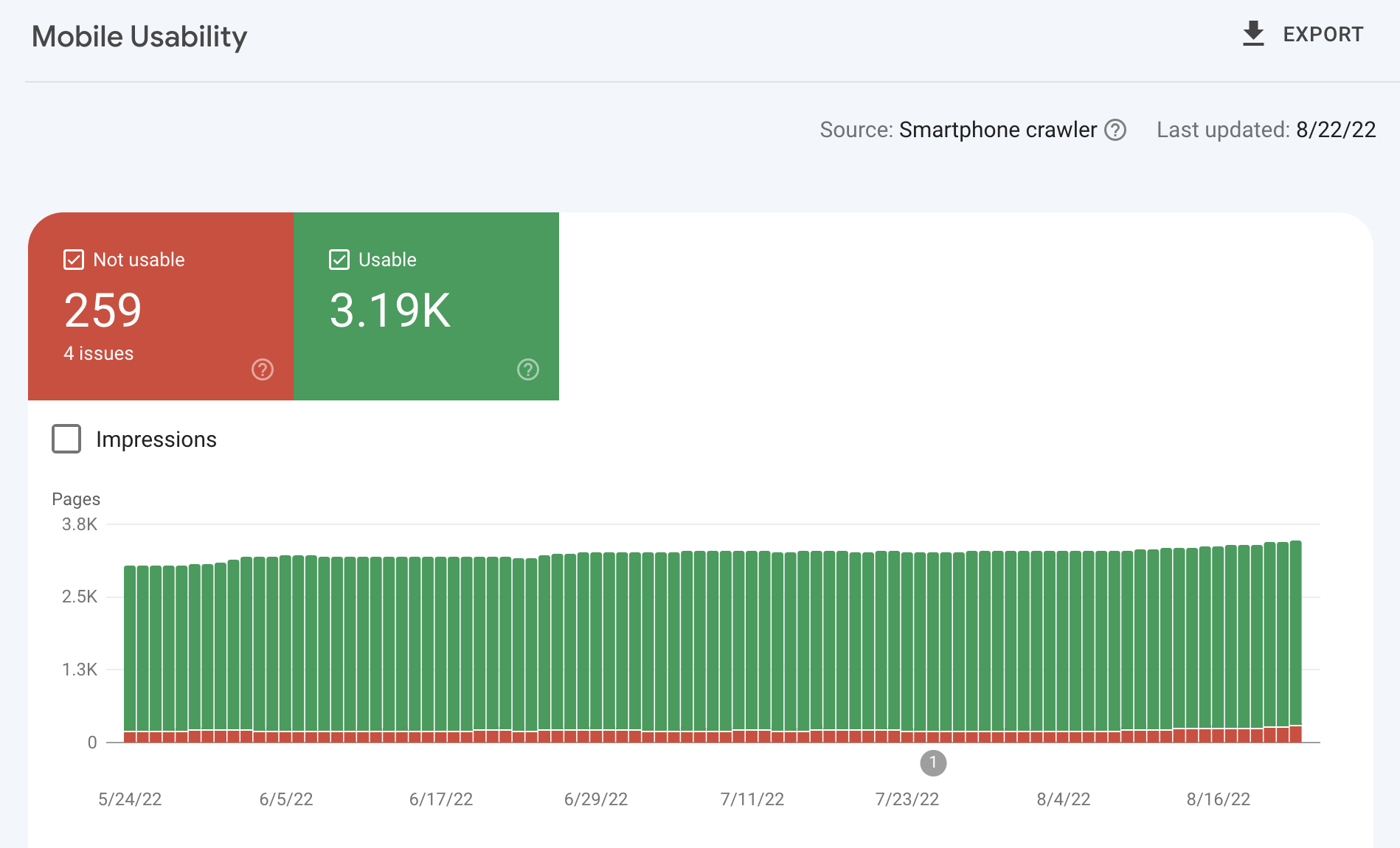 Page speed is a ranking factor on desktop and mobile.
However, when it comes to SEO, the name of the game isn't to make your site lightning fast—just fast enough. That's because Google only demotes pages that deliver the slowest experience to users. 
Here's a quick way to get a sense of your site's page speed:
Get a free Ahrefs Webmaster Tools (AWT) account
Crawl your website using Site Audit
Go to the Performance report
Check the "Time to first byte" and "Load time" distributions
In general, the more green you see, the better.

Core Web Vitals measure a page's loading performance, interactivity, and visual stability. Google uses three metrics to do this: Largest Contentful Paint (LCP), First Input Delay (FID), and Cumulative Layout Shift (CLS).
Check the Performance report in Ahrefs' Site Audit for a sense of your site's performance.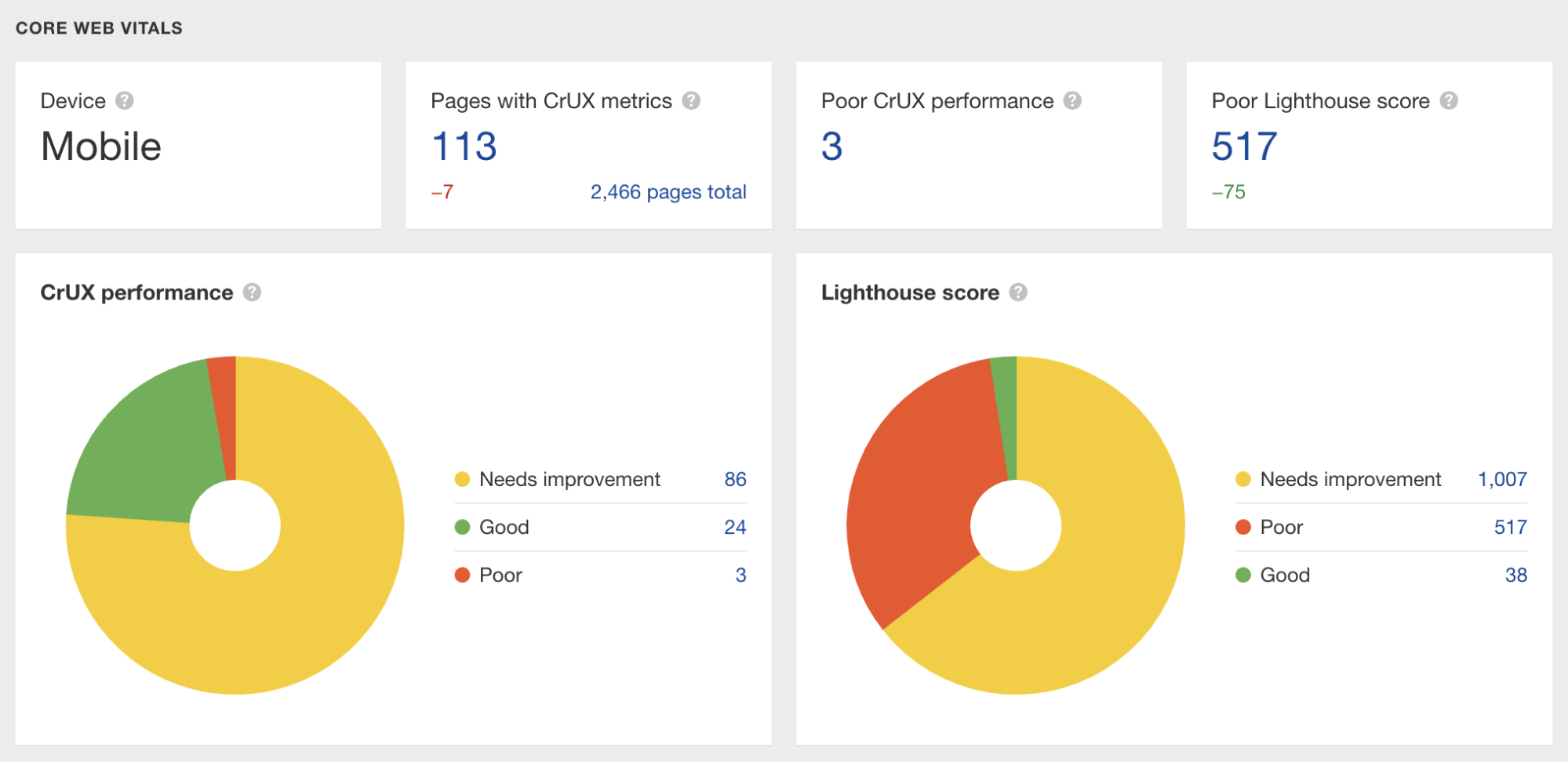 If you see a lot of red and yellow, you may want to work on improving things.
Sidenote.
The Core Web Vitals report in Google Search Console also provides a good overview.
Interstitials are page overlays. Google views them as intrusive when they obstruct a user's view of the content. This is because they interrupt and frustrate users, leading to a poor experience.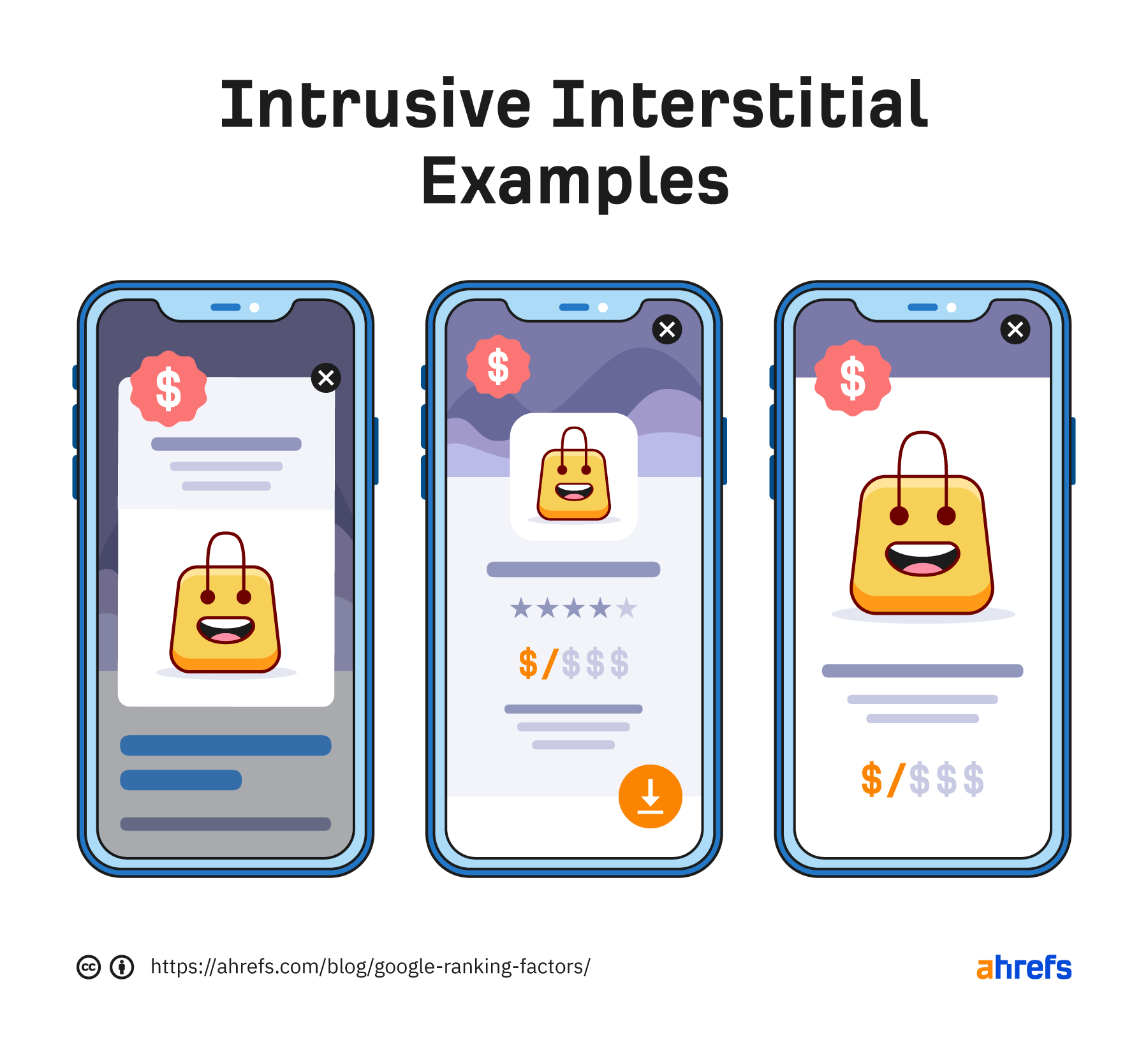 Google made intrusive interstitials a negative ranking factor in 2017. Now they're part of the Page Experience signals.
Here's Google's advice when it comes to interstitials:
Use banners instead of interstitials.
Don't obscure the entire page with interstitials.
Don't redirect the user to a separate page for their consent or input.
Keep learning
Many other things can directly or indirectly affect your site's ability to show up and rank on Google. Learn more in these guides: