---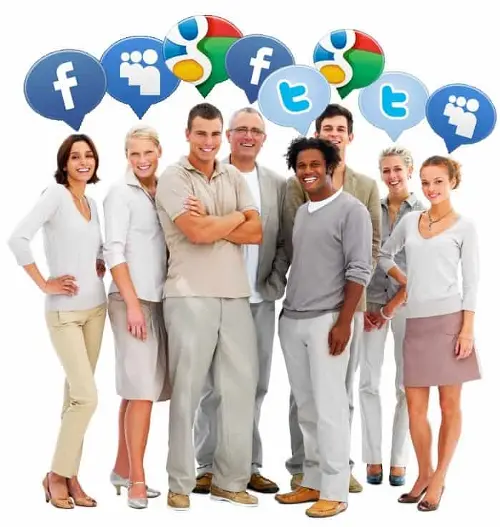 ---
Starting your marketing or website building journey? A common train of thought is that if you've got the quality and popularity to back your site, then your rankings will take care of itself. Unfortunately, this is not how Google or other search engines work.
Google currently indexes an estimated 56.5 billion pages. That's an enormous amount of competition. In 2022, it's not enough to simply have a website & expect customers to find you: you need systematic, high quality SEO software solutions to help.
SEO software helps you improve your website's ranking, either through on-page optimization or link building, and is essential to climbing the SEO ladder. Not sure which is the right pick for you? Read on for our curated list of the best SEO software solutions on the market in 2022.
Read on for our curated list of the best SEO software solutions on the market in 2022.
Our Pick for Best SEO Software: SEMrush
When it comes to SEO, the right keywords are crucial. You need to find optimized keywords, use them in specific places, and track your progress to see how you're doing. SEMrush has particularly impressed us with its 20-billion-keyword Magic Tool.
SEMrush also offers a wide variety of tools to help you research your competition, track your rankings and measure your progress, saving you the hassle of switching between different tools.
With the most accurate data for search volume and position tracking tools on the market, SEMrush is the clear winner for the best SEO software. To top it all off, users don't need to be SEO experts — the platform has an intuitive and user-friendly interface that doesn't require any SEO experience to get started.
The Best SEO Software
Finding The Best SEO Software – Reviews
1. SEMrush — Best SEO Software for competitor analysis
Created in 2008, SEMrush has become a top player in the SEO software market. It offers a wide range of features, including backlink analysis, keyword research, and site audits.
The more websites that have the same goal as yours, the harder it becomes to rank on top. Fortunately for you, however, SEMrush has a solution and can help ensure success by figuring out keywords that will bring traffic from your competitors' websites right into yours.
With SEMrush, you can manage all your social media accounts from a single place and auto-schedule posts to ensure that the content for each of these channels is coming in at an appropriate time. This will help improve how others perceive both yourself and foster growth on web reputation through consistent messaging across various networks.
SEMrush is a one-stop-shop for all of your SEO needs. With it, you can easily track the activities of up to 5 competitors and even delve deeper into regional CPC rates with SEMrush's Domain vs. Domain tool. Whether looking at website A/B testing or pulling paid traffic on dry days, this data has something that could help answer any question(s) in mind.
Pros:
Most accurate tools on the market
Implements Google Ads keywords
Competitor analysis
20 billion keywords on the Magic tool
Cons:
Higher price than other platforms
Limited API access for basic accounts
Limited keywords on search engines other than Google
| | | |
| --- | --- | --- |
| Software | Our score | Pricing |
| SEMrush | ⭐⭐⭐⭐ | Starts at $99/month |
2. Ahrefs — Best for small-to-large sized site owners
With a sophisticated index for backlinks, site owners of all sizes can use Ahrefs to check SEO rankings across various domains. It's in the top group when it comes to tools that cover every function needed. From monitoring crawl activity to analyzing content data, this tool has you covered.
The Site Explorer from Ahrefs is an essential tool for website owners who want to understand the competition and how they rank. It provides a list of all important factors such as keywords, traffic values (based on lifetime user performance), number/ranking factors in the Google Ads program which helps you analyze your competitors' strategies better.
With its Site explorer, you can find out if a site has been optimized for keywords, how many people visit it, and what their favorite topic is. This tool also reveals any paid advertising on this website so that we know which campaigns work best.
The RankTracker allows you to monitor your site's performance in Google's 1st-page ranking. And, when it comes to discovering new words or expanding on existing ones, just use the keyword explorer. It will provide suggestions from Google, YouTube, Amazon, and many international sites too, so there is no limit to your brand's reach.
Pros:
Keyword index has over 10.3 billion keywords
Intuitive, user-friendly design and smooth aesthetic
Content explorer for SEO-friendly topic suggestions
Cons:
Configuration can be time-consuming
Limited integrations with Google
3. Siteimprove — Best for autopilot SEO monitoring
Siteimprove makes it easier than ever to optimize your website for better accessibility. The platform offers a suite of tools that enable organizations, no matter their size or budget, to meet WCAG standards and keep themselves legally compliant with accessibility laws while doing so.
They're always available for purchase at an affordable price point, which will fit any company's needs well enough — so there's no need to break your bank in the process.
Siteimprove's Page Reports feature allows you to pinpoint any accessibility issues with your website quickly and easily. You can have the source code for these errors highlighted within a page or across multiple pages, which makes finding them much easier than searching through HTML files line by line.
It also checks all other aspects in order to make targeted improvements right away so users get an improved user experience as soon as possible.
Pros:
Autopilot monitoring
Offers blog and webinars
Clean interface
Intuitive design
Cons:
Slow site crawling
False errors clearing
| | | |
| --- | --- | --- |
| Software | Our score | Pricing |
| Siteimprove | ⭐⭐⭐⭐ | Visit their website for pricing |
4. Moz Pro — Perfect for small business that aims to scale
Moz Pro is a pioneer in the search engine optimization (SEO) space and has taken full advantage of its experience. The company's work on this package started with $79 per month when billed annually, developing into an end-to-end solution covering crawling, keyword management, as well web page optimizations.
With the Moz link building suite, you can create quality backlinks with ease. However, this feature is probably not the best for beginners. It uses Keyword explorer which may be unfamiliar to new users in this field, so novices may need some time getting used to using these programs before becoming productive at all levels of expertise.
Using the Moz Pro site crawler, you can quickly and easily identify serious technical issues with your website. For example, response code errors; missing title tags on pages or blogs (or even worse — redirects); faulty AJAX processes that are causing slow loads for visitors. These small problems might not seem like much, but they're often indicative of bigger troubles down below, which could lead to reduced rankings if left unchecked long enough.
Overall, Moz is great for agencies and businesses who want to do everything in-house, without having to outsource any of their services. It's also a more affordable option when compared to some of the other options on this list.
Pros:
Reasonable pricing covers all features
Outstanding back linking tools
Intuitive design
Fast site crawler
Cons:
Not for beginners
Slow reports generation
| | | |
| --- | --- | --- |
| Software | Our score | Pricing |
| Moz Pro | ⭐⭐⭐⭐ | Starts at $79.99/per month |
5. SpyFu — Best SEO Software for competitor analysis
SpyFu is a keyword research and competitive intelligence tool that can help marketers identify the most profitable terms in their competitors' paid, organic search campaigns.
Other tools offer similar functionality, but SpyFu specializes exclusively in this form of analysis known as "spying". The process involves tracking what people are searching for online through competitors' web traffic sources like Google Analytics data (which may not always be accurate).
SpyFu has a tool that tracks the position of your website in Google search rankings over time, so you can see how it changes from week to week. To use this feature on SpyFu is a breeze; you simply need to upload your desired keywords and hit "track."
Like most tools within SpyFu, there's an option for competitors as well — so while they may not be up-to-date every day like SEMrush, they are updated each week at the least. This means that if another company is stealing your idea, you will know immediately.
Pros:
Competitor analysis
Robust keyword research tools
Basic UI
Fair pricing
Cons:
Limited keyword ranking capabilities
Not ideal for backlink analysis
| | | |
| --- | --- | --- |
| Software | Our score | Pricing |
| SpyFu | ⭐⭐⭐⭐ | Starts at $33/per month |
6. SE Ranking — Best all-rounder SEO software
SE Ranking is touted as one of the most comprehensive SEO tools on the market. It has an easy five-step setup process that renders it incredibly user-friendly, especially for beginners. The website itself is an aesthetically welcoming space — and that's just the preview of what this tool has on the inside!
As part of SEO best practices, you need to be checking how well your site is ranking on SERPs (search engine results pages). SE Ranking makes this easy with an all-in-one tool to conduct an SEO check on not just your own site, but also the standing of your competitors. From this data, the tool helps you generate new and profitable leads.
Some of SE Ranking's top features include page changes monitoring, competitor analysis, social media analytics, auto-posting, and more. The page monitoring function allows you to be notified whenever modifications take place within your or your competitors' sites.
With competitor analysis, you can stay completely in the loop about how much traffic other sites are getting in your niche, helping you to learn from comprehensive market observations. See the SEO analytics of other brands and sites at a single glance.
All in all, SE Rankings is an online SEO software for everyone. You don't need to be a professional to begin using this platform. In terms of suitability, it is best suited to business owners, digital agencies, and those working with SEO on a regular basis.
Pros:
Comprehensive resource library walks you through the platform
Cheapest plan is under $20 for great features
Lots of all-in-one tools that cover every essential SEO practice
Cons:
Limited in terms of customer support
Lower performance than many other tools
| | | |
| --- | --- | --- |
| Software | Our score | Pricing |
| SE Ranking | ⭐⭐⭐⭐ | Starts at $18.60/per month |
7. RankIQ — Designed for bloggers and publishers
Designed with the intention to make your site number one on Google's front page, RankIQ is a relatively new SEO tool that has already earned a great reputation for itself. It is aimed toward bloggers and publishers; however, as a shiny new tool on the market, it is likely to find a wider audience than originally intended.
RankIQ uses AI to figure out important analytics on titles, keywords, word counts, and more, so that you can be confident the piece of work you publish will reach your audience. It can be extremely difficult to get your page ranking on Google, but this tool was designed around that search engine specifically.
One of RankIQ's best features is its Keyword Library. Unlike other search engine optimization tools, the creator of this site has hand-picked lists of keywords relevant to different genres and niches of published work. Each keyword is low competition and high traffic. Considering that keyword research is one of the most time-consuming parts of SEO, this platform has hit the nail on the head in terms of usefulness.
If you are new to the concept of SEO and have a stockpile of old blog posts that need optimizing, this tool has the power to completely optimize old published pages in just 30 minutes. And, for creating content from scratch, the tool has handy AI assistants to prompt you on what headings to use, what topics to include, and anything else you need to add for a high-ranking post.
This platform was designed by an SEO user and blogger for other SEO users and bloggers, which means that every element of the tool was created with publishers in mind. Therefore, if you are a blogger, online writer, or publisher, this is going to be an excellent tool for your use.
Pros:
Hand-picked library of keywords for every niche
Designed with bloggers and publishers in mind
Powerful AI capabilities to accurately pull up best keywords, topics, and more
Cons:
Not built for everyone — aimed at a certain demo
Still new with lots of room for improvement
| | | |
| --- | --- | --- |
| Software | Our score | Pricing |
| Rankiq | ⭐⭐⭐⭐ | $49/per month |
8. Frase.io — Ideal for content creators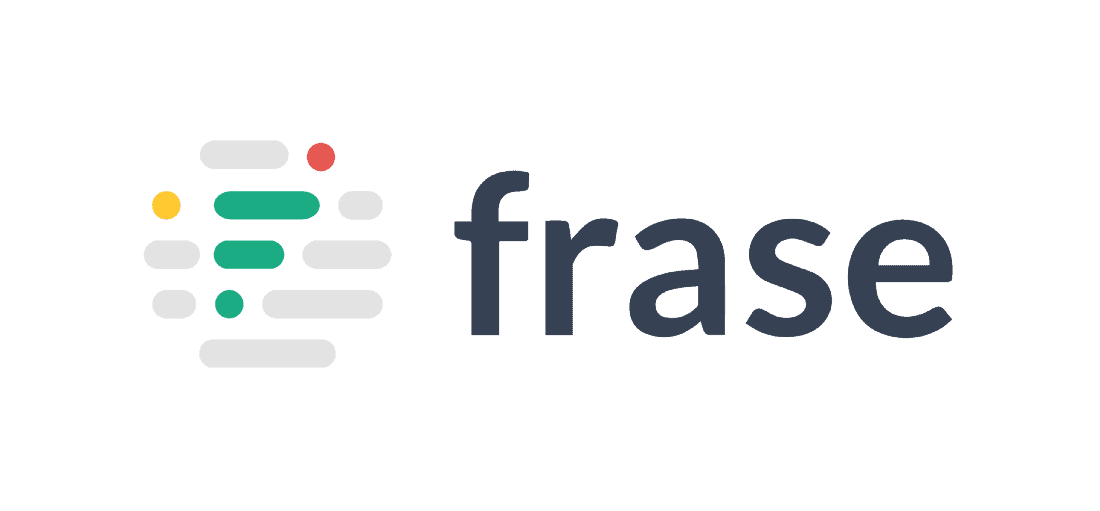 Like RankIQ, Frase uses artificial intelligence to assist in constructing SEO-friendly content. This platform is loved by content writers for its ability to design quality content that ranks up in SERPs. With its AI capabilities, Frase analyzes other websites, videos, articles, essays, sales pages, and many other forms of a webpage in order to ascertain which keywords and key phrases should be used within certain markets.
Perhaps one of Frase's biggest appeals for content creators is that it has an inbuilt copywriting tool. To use Frase's main content creation feature, you input your keywords, create a brief of the article you want in a logical order, and then this is where you come to the writing section. You can choose to use the AI writing tool which automatically generates text based on your inputs, or you can manually write your content (or a mix of both).
What Frase offers is a tool that goes one step further for content writers and creators. It has taken the initiative to integrate content writing capabilities into the SEO tool, streamlining the process for more efficient output.
Frase has many useful features, one of which is its powerful analytics. You can easily find out how your websites are faring in terms of clicks, traffic, growth, and more. Another excellent feature is Frase Answers, which allows you to interact with your page visitors and convert them into engaged leads that keep coming back.
There's no doubt that Frase is designed for marketers and content creators. With an inbuilt AI content generator, plus the ability to create outlines, briefs, and SEO-friendly headings and keywords, this is an exceptional tool for anyone in the writing and creating space.
Pros:
AI-powered content generation tool
Uses AI to find the best keywords, phrases, and topics
Frase Answers lets you interact with visitors and answer their queries
Cons:
Not built for large-scale optimization or more involved web optimization
Analytics are not as powerful or in-depth as other platforms
| | | |
| --- | --- | --- |
| Software | Our score | Pricing |
| Frase | ⭐⭐⭐⭐ | Starts at $16.99/per month |
Which type of SEO software is right for you?
As seen in the reviews above, not all SEO tools are designed for every type of website. For example, RankIQ was created to specifically help bloggers and publishers track their SEO progress and optimize their website content, but it wouldn't be sufficient for businesses who need to track their website backlinks and other complex data.
With the sheer number of SEO software programs on the market, it can be tough to determine which one is best for your specific business or website. So how can you decide which software to invest in?
There are several key factors to consider in a decision like this, such as:
What needs to be improved? The first step is to take an honest look at your website and identify which areas need the most improvement. Do you have a low ranking in search engines? Is your website traffic low? Are you struggling to convert leads into customers?
Your needs will translate into the features you should be looking for in an SEO tool. Make a list of the specific areas you want to focus on and use that as your guideline when researching different software programs.
How much are you willing to spend? Not all SEO software is created equal, and the more features a program has, the higher the price tag (although there are some exceptions to this rule).
Be sure to compare and contrast the prices of the different software programs to find the one that fits your budget. Check each option against one another so that you can see where you'll get the best value for money.
What are your technical abilities? Some SEO software programs are more user-friendly than others. If you're not very technologically savvy, it might be worth looking for a program that has a lower learning curve. However, if you're comfortable with technology and have some experience in SEO, you might be able to benefit from more complex software that offers more features.
This will also depend on what you use the SEO tool for, as some are naturally more complex than others due to the tasks they need to fulfill.
What are your long-term SEO goals? SEO software can be a long-term investment for your business, and it's important to make sure the program you choose aligns with your overall SEO goals.
For example, if you want to focus on website traffic growth, you'll need a program that tracks your website's ranking and provides insights into how to improve it. On the other hand, if you're looking to improve your website's conversion rate, you'll need software that helps you track and analyze your website's visitor data.
Once you've answered these questions, you should have a good idea of which type of SEO software is right for you. But don't stop there — keep reading SEO software reviews to learn about the different types of software available and find the one that's perfect for your business.
What is SEO software?
The smartest way to optimize your website for SERPs is to use the right SEO software. These tools are developed specifically to help with on-page optimization, identifying keywords, analyzing competitors, and more. Not only that, but they automate much of the process, saving you time and energy.
As the years go past, SEO software is becoming more and more advanced in terms of features, power, speed, and usability. And, with the range of prices from highly affordable to luxury, everyone can find the perfect tool for their needs.
Why use SEO tools?
While SEO tools aren't mandatory for ranking up in Google, they might as well be considered essential due to the many benefits they offer. You can research keywords, track your website's ranking and performance, and audit your website for errors much faster than you could do manually.
Additionally, SEO tools help you to better understand how Google and other search engines work, which gives you a strategic advantage in optimizing your website.
What are the different types of SEO software?
There are three main types of SEO software: on-page optimizers, backlink checkers, and rank trackers.
On-page optimizers help you to perfect your website's content and structure for better search engine rankings. They analyze your site and offer feedback on how to improve it.
Backlink checkers help you to identify and assess your website's backlinks, as well as spy on your competitors' links. Rank trackers keep track of your website's ranking progress over time, so you can see whether your SEO efforts are paying off.
There is also a range of supplementary SEO tools, such as keyword research tools, site audits, and social media monitoring tools. Some SEO software will combine features from different types, while others will focus on just one. It's important to choose the software that will best meet your needs, depending on what you want to achieve with your SEO campaign.
Typical features of SEO software
Every SEO tool has something different to offer, but there are some general features that are common among most of them.
Keyword research: This is the process of finding the right keywords to target for your website. The best SEO software will offer a variety of tools to help you find the best keywords, including search volume data, competition data, and related keyword suggestions.
On-page optimization: Once you've chosen your target keywords, the SEO software will help you optimize your website content and metadata to rank higher for those keywords. This may include things like optimizing your titles and meta descriptions, adding keywords to your header tags, and formatting your content correctly.
Link building: A key part of SEO is building links from other websites to your own. The best SEO software will offer a variety of tools to help you find high-quality links, including competitor analysis and backlink tracking.
Reporting: A good SEO tool will give you regular updates on how your website is performing, including data on your keyword rankings, organic traffic, and link-building progress.
The benefits of SEO software
As aforementioned, SEO software is somewhat of an essential tool in today's business world, as it allows you to increase website traffic, leads and sales. Additionally, SEO software can help to improve your website's visibility online and boost your brand's reputation.
One of the best things about SEO software is that it's an affordable and efficient way to outrank your competition. In fact, many of the top SEO software programs are relatively low in price and easy to use.
Additionally, using SEO software can help you save time and energy. For example, if you're trying to improve your website's ranking for a specific keyword, the software can help automate the process for you.
What is the importance of SEO software for businesses?
Your business's website is, in essence, a window that shows the world what you do, how you do it, and why customers should care. You want as many people as possible to see that window, but ranking high on search engines is no easy task. That's where search engine ranking software comes in.
Enterprise SEO software helps businesses improve their website's search engine ranking so they can be seen by more people. It does this by helping businesses identify areas of their website that need improvement and then providing the tools to make those improvements.
Businesses need to rank highly in order to stay competitive. Rankings convert to clicks, which convert to leads, which convert to sales — so the higher your ranking, the more business you're likely to get.
The cost of SEO software
There are plenty of affordable options for SEO software. In fact, there are a number of completely free SEO software programs that can help you get started with your optimization efforts. And even some of the more comprehensive and expensive SEO software programs don't cost a lot in the grand scheme of things.
That said, it's important to remember that you get what you pay for. So, if you're looking for the most comprehensive and sophisticated SEO software, you may have to spend a bit more money. But that doesn't mean that less expensive programs are useless — they can still be very helpful in optimizing your website.
A general figure that you can expect to spend on SEO software is between $30 and $100 per month. However, this number can vary greatly depending on the features and capabilities of the software.
Relevant SEO software trends
In 2022, you can expect to see even more artificial intelligence (AI) and machine learning involved in SEO software. These technologies are already being used by some programs to help analyze your website and find the best keywords for you. They can also help you track your rankings over time and make changes to your website accordingly.
In addition, you'll begin to see more software that can help you with local SEO. This is important for businesses that want to rank higher in search engines for specific geographic areas.
Finally, there will likely be more tools to help you manage your website's backlinks. Backlinks are still an important part of SEO and are one of the main factors that Google takes into account when ranking websites.
Best SEO software  – Conclusion
If you are still behind the eight ball in terms of ranking your website and blog higher in search engine results pages (SERPs), don't worry — you haven't missed the train. There are still many effective SEO techniques you can use to improve your ranking, and the best SEO tools can help you do just that.
We recommend SEMrush as our top pick out of the tools listed here. It's a comprehensive platform that can help you research your competition, track your website's ranking progress, and optimize your pages for better search engine visibility.
SEMrush  – Best SEO Software for competitor analysis
However, all of the SEO software featured here can be of great help in boosting your website's ranking. So don't wait any longer — start using one or more of them today, and see your website's traffic and conversions grow!
FAQs
Why is SEO software important for businesses?
What are the latest trends influencing SEO software?
What is the best SEO software for my business?
Are SEO software tools worth it?
---