2. Use Google Ads and Facebook to Drive Content Success
When looking to use PPC to grow, most companies will hit the SERPs and target bottom of the funnel keywords, like "buy SEO tool."
You know, keywords that signify someone wants to buy something. ASAP.
But these don't work as well as content engagement campaigns do, and for good reason:
These people have likely never heard of you.
There's a direct correlation between social proof and increased search traffic. It's more than people think.
Organic reach is just going to get worse and worse and worse. It's never going to get better.
That's why I'd suggest to use Google Ads and Facebook together to automate content success
This is not just theory, it works and he proved it.
Brian published a blog post for Kinsta on bootstrapping, which went live in November and instantly it hit the top of Hacker News.
This resulted in their website getting a consistent 400+ concurrent visitors all day.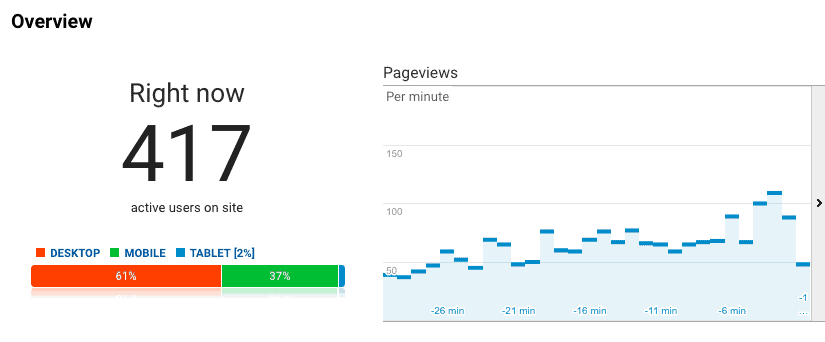 Within hours their post was ranking on the first page for the term
"bootstrapping," which receives around 256,000 monthly searches.
How did that happen?
Essentially, you're paying Facebook and Google Ads to increase organic rankings. You take good content, add paid syndication, and watch keyword rankings go
up on the search network.
Kinsta's big goal with content promotion is to build traffic and get as many eyeballs as possible.
Then they'll use display retargeting and RLSAs on Google Ads, targeting the
people who just visited with lead gen offers to start a free trial or a
money back guarantee:

Content success is a key part of generating leads.
While PPC ads targeting bottom-of-the-funnel users can work, it's not always
affordable for your bottom line, nor is it sustainable.
Try cross-promoting your content like Brian by utilizing Facebook to distribute and Google to remarket interested users.