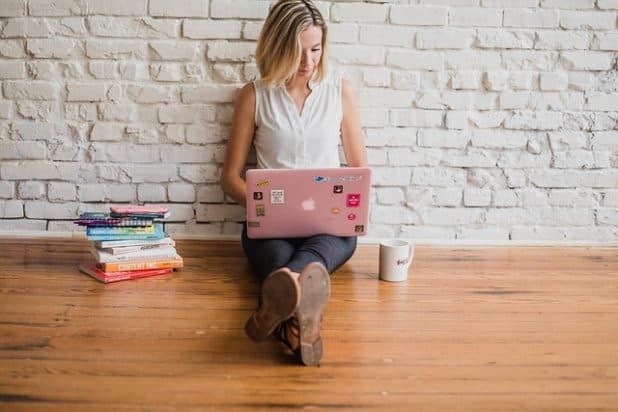 Influencer marketing has gone from strength to strength since it was first used. 
Yes, there have been some speed breakers along the way, ranging from massive execution fails to misfit influencers. But, that's just teething troubles for the relatively-new marketing tactic.
On the whole, the journey of influencer marketing has been nothing short of stupendous. And, I expect it to reach new heights during 2020.
How so?
Brands and marketers are showing more confidence in influencer marketing since it became more regulated and transparent. In 2020, brands will pump more money into nurturing long-term relationships with influencers and competing with bigger players who have jumped on the bandwagon. 
Don't believe me?
Zine found that 58.5% of brands are planning to increase their influencer marketing budgets this year. Obviously, they see marketing and monetizing potential in influencers.
If you want to grow your business with influencer marketing, this post is essential for you. I'm going to discuss how the influencer marketing space is evolving. As a seasoned influencer and mentor, I expect these trends to continue for some time. If you want to win at influencer marketing, you need to master these trends.
Sound interesting?
Then, let's get started.
The Great Influencer Marketing Makeover
To do influencer marketing the right way, a great start-to-finish strategy is a must. But strategies are no good if they are outdated. Savvy brands and marketers are always on top of emerging trends in their niche. If you are one of them, make a note of the top three influencer marketing trends.
1. Brands Will Prioritize Fit over Followers
2019 was a turning point for influencer marketing. A number of brands came under fire for hiring mismatched influencers. Most of these "clueless" influencers were A-listers who shared posts that were totally out of character, thus making the whole campaign a joke.
Take a look at the Snickers-Katie Price fiasco. The lingerie model tweeted political posts for the brand's "You're Not You When You're Hungry" campaign. But the exercise backfired massively. Apparently, people didn't get the joke.



But we totally get it. Snickers fans couldn't digest a fashion icon tweeting about a genre that wasn't her forte, even in satire. Katie and Snickers were trolled heavily for their marketing ploy.
Brands often chase vanity metrics like follower counts when picking influencers for collaboration. They are under the misconception that high-tier influencers with massive communities can give their brands more reach. 
After these mismatch blunders, brands are now starting to vet influencers more on the basis of their values and content rather than follower counts. 
To me, this trend makes complete sense. Brand-influencer fit is the key to making influencer campaigns a success. If your influencers don't align with your brand's messaging, the collaboration can seem unnatural to audiences.
The glamorous Kim Kardashian endorsing Daniel Wellington watches is believable. But Kylie Jenner gushing about gaming consoles wouldn't make sense. 
Get the picture?
Your ideal influencers can be your long-time customers or loyal employees. Their follower counts don't matter as much as their relevance and engagement rates. That's what defines "real" influence. 
Research proves that micro- and nano-influencers have better engagement rates than celebrities because they are more credible and believable. In fact, as the follower count increases, the number of likes and comments dwindles.
If you don't want to be swayed by large follower counts of influencers, it's best to use automated platforms for influencer discovery. 
These tools scan millions of influencer profiles to identify influencers who can be a good fit for your brand. In order to find influencers with the right brand affinity, they compare last posts and brand collaborations of influencers. Using these tools, you can be confident that you are investing in influencers who can deliver value.
2. Building Authentic Narratives Is a Priority
Continuing in the same vein, influencer marketing is more authentic now. Brands and content creators are focused on building compelling narratives through their content. This helps foster stronger customer relationships which are the backbone of influencer marketing.
Influencers who are also expert storytellers evoke emotions in consumers with their personal experiences. After all, purchase decisions are mostly emotion-controlled. Brands have learned the hard way that consumers love the authenticity of influencers. 
The age of copy-pasting captions and posting hyper-real pictures is over for good. Remember how Scott Disick embarrassed his brand partner, Bootea, when he forgot to edit his post caption?
I don't expect brands and influencers to make such gross mistakes now. 
To keep their stories real and grounded, brands are offering more creative freedom to their influencers. What influencers say about a brand impacts 63% of consumers more than what brands say about themselves.   
I find this to be a positive change. Influencers have a better grip on consumer psychology. They understand the kind of content that strikes a chord with their audience. Brands can't hope to attain the same depth of consumer insights through random market research. 
Plus, influencers are masters of their niches. Industry experts and opinion leaders can add weight to the content of their brand partners. When such influencers vouch for a brand, people sit up and take notice. Their trust and engagement with the brand deepens. That's quite an achievement in the competitive webspace.
For all of these reasons, brands are opting for always-on influencer marketing. They either team up with multiple influencers with separate skill sets or with the same influencers over a long period of time. This helps build consistent messaging which, in turn, fosters customer trust.
Is that all?
No way. Savvy brands are going a step further to make their brand storytelling compelling. They are tuning in to what customers really think about their brand/products using social listening tools. 
They are drilling down into the stories that their audience enjoyed and the areas where their competitors are scoring. Drawing on these insights, influencers can craft more resultful narratives.
What if they catch negative customer sentiment? Their influencers can jump in and manage the crisis situation proactively. This way, brands can cut down on their social media response time — a customer service best practice with long-term benefits. It shows customers that brands are inclined to create authentic connections with them.
3. Messaging Is Socially Responsible
Consumers expect brands and influencers to play a more active role in society. 
Championing social issues builds consumer trust on brands. It also improves their online reputation, which provides many benefits.
Like what?
For one, consumers reward their trusted brands amply. Brand trust drives the purchase decisions of 81% of consumers.
So we have brands like Nike coming up with impactful digital campaigns like #Equality to raise their voices against racial discrimination in sports.
People expect influencers to demonstrate the same social responsibility.
Recently, celebrity influencers like PewDiePie and Logan Paul were heavily criticized for their irresponsible posts and behavior. The popular YouTubers lost many fans and endorsement deals for their distasteful content on issues like suicide and animal abuse.
These mishaps were an eye-opener for brands that neglected the societal impact of the content they or their influencers shared. This kind of callous attitude negatively impacted their brand reputation and revenue.
I've seen a major shift in the mindsets of marketers recently. Smart marketers are making social cause marketing a priority. They are teaming up with influencers who champion worthy causes that matter to their consumers. Not only that, brands have updated their product strategies to reinforce their social messaging.
Take Heinekens for example.
The beer brand started a campaign #WhenYouDriveNeverDrink to discourage drunk driving. They partnered with F1 racer Nico Rosberg to create a series of YouTube videos. 
The aim of the videos was to encourage people to take the designated drivers' pledge and vow to remain sober when they take the driver's wheel. 
What else?
To show their commitment to the cause, the brand helped redesign 10 UK bars so that they could air the videos. They took the step after consulting leading behavioral experts who endorsed their initiative. 
During the campaign, the brand rigorously tracked the number of drunk driving accidents originating from their pilot bars and found a drastic fall in rates. Now that's walking the walk. And that's bound to make discerning customers happy, 56% of who detest "trust-washing" (faking societal concern as a marketing ploy).
I see this trend continuing and brands bearing their empathetic side to their audiences. 
Are You Geared Up for the Change?
As you can see, the influencer marketing space has had a facelift. Influencers and brands are becoming more responsible, transparent, and customer-centric. If you want to lead the pack, you should be prepared for the "new normal" of influencer marketing.
---
Shane Barker is a digital marketing consultant that specializes in sales funnels, targeted traffic and website conversions. He has consulted with Fortune 500 companies, Influencers with digital products, and a number of A-List celebrities.