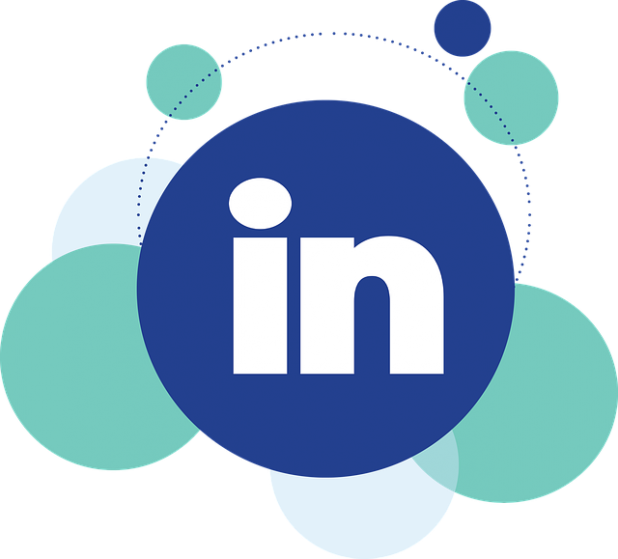 Wherever you are in your business journey, marketing your services can seem daunting. There are so many channels you can use, and it might take a little trial and error to work out which ones are right for you. The most important thing is to focus on the channels that provide the highest return on investment (ROI). 
What you need is a platform that enables you to quickly connect with the right people – those who will be inclined to hire you. That platform is LinkedIn. As one of the Co-Founders of AnyTrack, a company with ambitious goals, I constantly use LinkedIn to connect with prospective customers and grow my business. 
Read on to learn about how I use LinkedIn to achieve my business goals, and how you can, too. 
Why Use LinkedIn to Reach Customers?
LinkedIn has 675 million members in 200 countries and regions worldwide. According to Omnicore Agency, LinkedIn members include around 90 million senior-level influencers and 63 million individuals involved in decision-making processes. 
In short, it's a goldmine of potential clients. 
The other thing going for LinkedIn is its organic reach. LinkedIn has the highest organic reach of any of the major social media platforms. This means that not only is the right demographic active on the platform, it's also easier to make contact with them. Let's learn how to do just that. 
How to Use LinkedIn to Achieve Your Business Goals
Any good marketing strategy starts with understanding your customer. Therefore, start by creating a customer persona. This is a representation of your ideal customer and typically includes information like: 
Demographic information.

 

Industry, company, and position.

 

Their goals and desires.

 

The problems they need to solve.

 
Here's what a customer persona might look like.
Creating a customer persona will help you define how to present yourself, who to target, and how to make your pitch. 
My product is a conversion tracking and attribution platform. Therefore, my primary target audience consists of digital marketers, particularly those looking to launch or grow affiliate marketing programs. 
How to Present Yourself on LinkedIn
Many of the people you connect with on LinkedIn won't know you personally. They will form their opinion of you based on your profile and the way you present yourself on the platform. 
Therefore, make an effort to be professional. Use a headshot style photograph as your profile picture, and use a short headline that succinctly describes what you do. Here's mine as an example:
Use professional language and tone in your profile and posts. Remember that LinkedIn is a professional space, and treat it as such. Don't forget to fill out your work history, too – you can think of LinkedIn as a kind of virtual resumé. I use links to add more context and background to each of the roles I've had: 
Finally, create a compelling bio that aligns with the kind of clients you'd like to attract. See what others in your niche are doing for inspiration, but make sure your bio is truly reflective of who you are. Keep it short – no-one wants to read your life story! Here's mine for inspiration:
Your bio shouldn't just repeat your work history. There's no point in saying the same thing twice. Instead, use it to show off what makes you unique. Who are you, and what do you have to offer? Let that shine through in your bio. 
How to Create a List of Prospects
Now that you have a customer persona and a killer LinkedIn profile, it's time to reach out to companies and people who fit your target demographic. 
You can do a simple Google search to check out relevant businesses in your area. You can also look at news reports and business lists, like the Inc 5000, to look for the right kind of companies:
For example, if you are a freelance copywriter, you might wish to reach out to marketing and PR agencies. 
Since I sell an affiliate tracking software solution, it's in my interests to reach out to ecommerce store owners who might be interested in launching an affiliate program (or growing an existing one). I searched Google for ecommerce retailers in Israel, where my company is based, and found a list of over 400 companies:
You can also find relevant companies on LinkedIn using the search bar and filtering to only show companies. To start finding my target customers, I might start with a search term like "ecommerce retailer":
Using as many of these strategies as necessary, aim to build a list of 200-500 relevant companies. These are your prospective leads.
How to Grow Your Network
Once you have your list of companies to target, the next step is to find the relevant representative at each company. LinkedIn allows you to do this quickly and easily. 
Type in the name of the company, and then search for the relevant position. You might need to try a few different job title variations, since companies use slightly different language to describe similar roles:
Once you've found the right person, send a connection request and monitor which requests get accepted. Some people don't like to connect with those they haven't met, so don't take it personally if some of your requests are ignored. 
How I Engage with Connections
If you spend just an hour or two each day on LinkedIn, you'll quickly see your network growing. But it's no use just connecting with people and leaving it at that. Instead, you need to engage and start to build a relationship. 
People are unlikely to buy from you or engage your services without having had some form of interaction with you first. You can start to build relationships by interacting with the content your connections share. Like their posts, leave thoughtful comments, and ask follow-up questions. Here are some of my recent interactions:
Even something as simple as congratulating someone on an achievement, wishing them a happy birthday, or offering a relevant product recommendation can go a long way. 
People want to work with people, not faceless companies. By being myself and interacting in an authentic way, I build trust with my audience. 
You should also post your own content that is relevant to your niche and the type of clients you're trying to land. Be patient; you might not see much interaction immediately. If you persist, it will grow. 
Looking for some inspiration for what to post? Check out some of my recent content above. You can also try these ideas: 
Industry news. Don't forget to include your own commentary – what do you think of what's happening?

 

Relevant content that your audience is likely to find useful, such as how-to guides and videos.

 

Links to your blog posts.

 

New product or service announcements.

 

Relevant product reviews.

 

Tasteful and industry-relevant humor.

 
Remember to use plenty of visual and video content as well as text if you want to increase your engagement. 
How to Reach Out to Prospects
If you do all of the above, you might find that prospective clients start to come to you. That's a great result. However, if you really want to take your business to the next level, you need to start pitching your services. 
Your outreach and pitch message should be friendly and polite, but also concise and to-the-point. If it's too long, your connections simply won't read it or reply. 
Here's the trick: offer value. Your pitch isn't about you and why you're amazing. It's about the prospect and the difference your services will make to them. 
Here's an example of a simple LinkedIn pitch message I might send to an ecommerce store owner I wanted to work with: 
Hi [NAME],
I hope you're doing well. I've been following your posts with interest and particularly enjoyed what you said about [insert something you liked in their recent content]. 
I'm the Co-Founder of AnyTrack, a tracking software that's used by ecommerce retailers including [COMPANY 1] and [COMPANY 2]. We've also been featured on sites like [Big Name Site]. 
I had a look over your website this week, and noticed you're not currently running any kind of affiliate marketing program. Would you be interested in a quick call, where I can share my thoughts and provide a bit more information about how I might be able to support you in growing your sales? 
All the best,
Laurent Malka 
If you wish, you could include a brief mention of a recent success or a client testimonial. Another option is to create a landing page where you can send your prospects. The landing page can include testimonials, a short sales video, and a link to book a short initial consultation call with you. 
Send your pitch message to around 100 prospects and track your response rate. Many will never respond. But if even a few bite and take you up on that consultation, you're well on your way to landing your dream client.
Don't be afraid to try out different versions of your pitch message. Your first one might not be your best. So if it doesn't get the response you want, tweak it and keep trying. 
Wrapping Up
LinkedIn is one of the best platforms to search for clients as a freelancer, self-employed person, or business owner. That's because LinkedIn is where senior company leaders and decision-makers congregate online.
Follow the steps I've outlined for you to grow your network, land your next ideal client, and get closer to your business goals using LinkedIn. By following a strategic approach, you present yourself as the competent professional those clients want to hire. 
With hard work and a bit of perseverance, there's no reason you can't score those big projects you'd love to work on. 
---
Laurent Malka is the Co-Founder of Anytrack. He was born and raised in Switzerland, and now lives and works in Israel. He is a serial entrepreneur with over 15 years of experience in marketing and business development. Laurent has been a panelist and speaker at numerous digital marketing events including SEMrush and IG Affiliates. He prides himself on his ability to connect the dots across disciplines, industries, and technologies to solve unique challenges.