---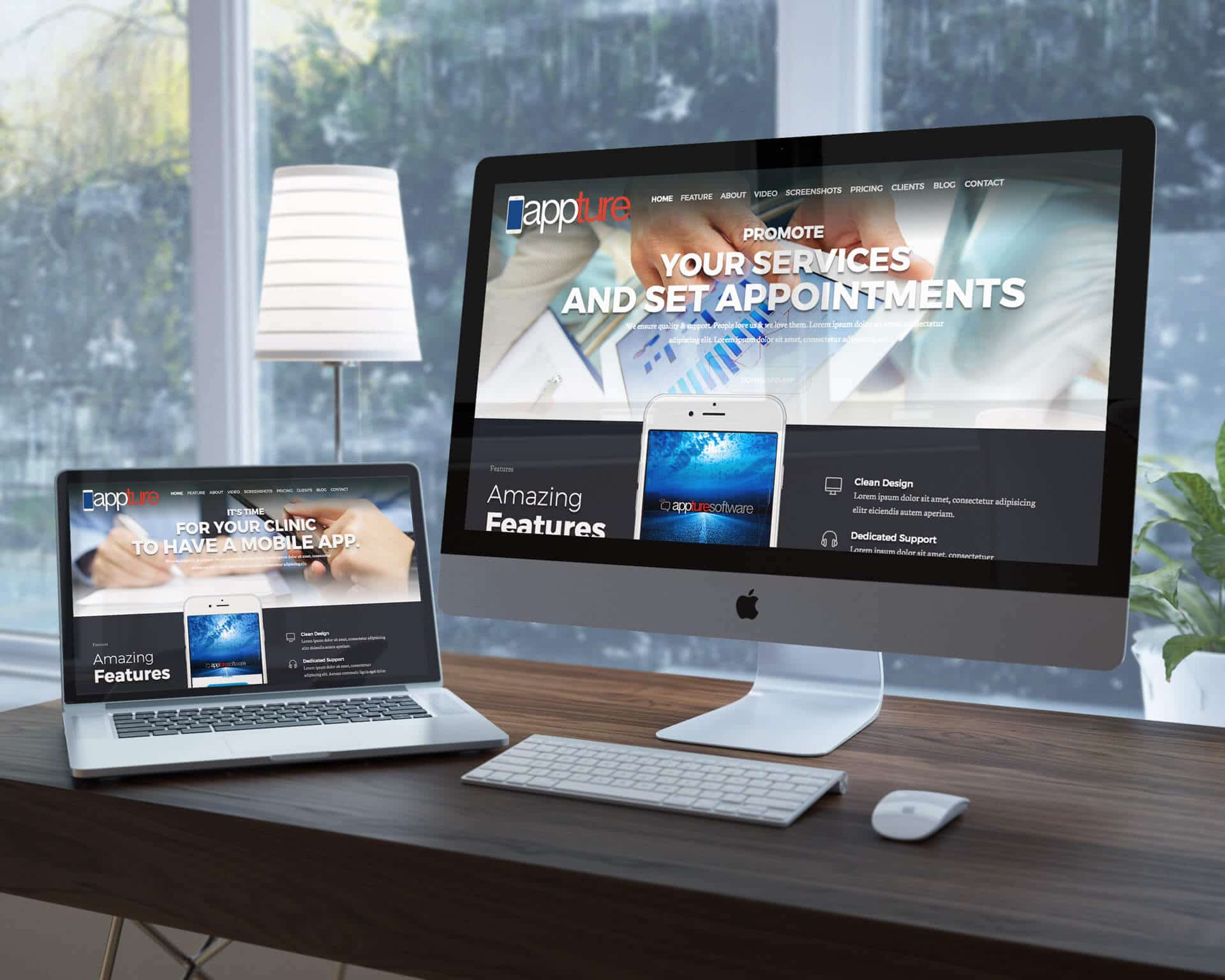 ---
Apps are ubiquitous tools to our modern lives. Smartphone browsing has officially taken over PC browsing by a pretty impressive margin: 63% vs 37% worldwide, and Google has adapted their search to prioritize sites which are mobile compatible.
Smartphone users open their favorite apps more than 15 times a month and use up to 40 apps regularly overall. Creating an app allows you to access this awesome burgeoning market, and whether your goals are in sales, awareness, education, fundraising, or any other, an app can take you to where you need to be.
There are hundreds of thousands of apps available, but that doesn't mean new ideas aren't popping up all the time and many turn into successful businesses in their own right.
If you want to create an app, maybe something brand new and unique, or maybe as part of an existing business, then there are two paths you can take. Both have their own advantages and disadvantages.
Scratch/custom building: The longer of the two routes is to take a scratch-build approach to app construction. By building from the ground-up, you have full control over every aspect of your apps purpose and design.
Scratch building your own app requires the service of developers and designers. It's a longer and more extensive process but there are some ways of speeding up the process with smart and automated services.
Using an app builder: App builders automate many app building processes for you. They circumvent the need to build everything from scratch and users can instead pick from long lists of options and customizable extras.App builders have gone from strength to strength, and they're now capable of producing fantastic results for less time and money than the traditional route. With no prior experience, anyone can use an app builder to create an effective app for a variety of purposes.
Let's take a deeper look at both.
1. The Custom Route
Pros
Can tweak everything from UX and UI to backend with customized services
Ideal for creating niche or custom apps which need to be unique and original
Potentially cheaper than using an app builder
Cons
Time consuming
Often requires a team
Can get expensive quickly
After brainstorming your app purpose and design, it's time to create some sort visual draft so you can begin to see how your app will take form. This is called wireframing.
Wireframes are digital sketches of app layouts. They're pretty basic and need not be too complex or in depth. They show how an app will transition between its various screens and menus, providing a platform on which to design the UI.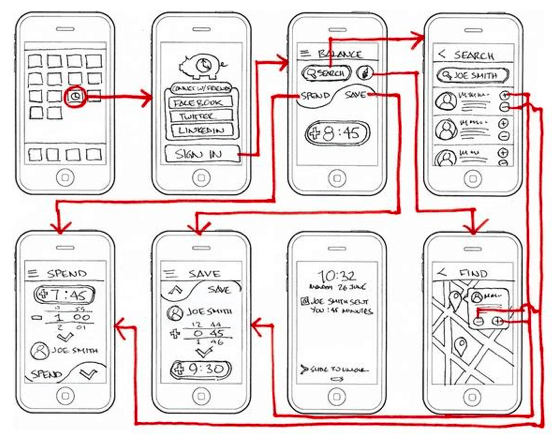 When wireframing, don't get too concerned with how your app will look. Wireframing is about UX—the experience of the user and the journey around the app. There's a massive choice of wireframing tools available. Some allow you to export your wireframes for easy UI design.
Developers also have different preferences for what to roughly create first, back-end or front-end.
Building the front-end first provides a definitive frame for your back-end requirements but it might also leave you cornered when adding extra services.
For many, visually designing the app is the fun part. You can either design your app within a wireframe or app design tool or create it in a program like Sketch or Draw, and then use a service like Quikly to convert your visual designs into a functioning UI skin.
Some app design editors are called WYSIWYG editors, standing for What You See Is What You Get. These designers create UI skins exactly like how they look on the screen.
Visual design is obviously crucial for your app. Everything from menu shape and color to logo integration and animated graphics is imperative to create attractiveness, usability, and memorability.
Back-end design are the services which power your app. Building the back-end first defines your front-end, which is probably more efficient in the long run.
With or without UI drafts, you can decide on what APIs you need to use or create to help develop your app. Custom APIs, server delineation and drafting and data diagrammatics – all of these technical processes may or may require the service of highly proficient coders, it just depends on your app!
Fortunately, even the back-end has received assistance from auto-creation tools. The following tools allow for code-less backend development.
2. The App Builder Route
Pros
Can be a cheap and easy path to making an app
App builders are getting more powerful and flexible
Perfect for businesses looking for partner apps
Much quicker than custom building
Cons
Not ideal for games or very complex apps
The Internet has made everything easier, and app creation is no different. App builders allow you to drag and drop everything from menus and buttons to graphics and even animations. They're superb for creating effective apps quickly for those with virtually no prior experience.
Most app builders such as AppInstitute are based on allowing you to quickly tap into your saved designs from anywhere with an internet connection. They're full of options for testing your designs under various conditions, quickly switching services or graphics, or for creating side-apps or optional add-ons. You can even use them to do market or keyword research, run ad campaigns or perform other marketing tasks to circulate your app.
App builders are simpler than the custom route but they're still not entirely straightforward, so prepare for some head scratching—especially if you have a grand or complex vision. There's tons of options; the scope of what you can create is really impressive so don't be put off trying one by thinking it won't suit your needs.
Summary
Two routes are presented here, but the destination is pretty much the same. You can create advanced apps with either method but you have more control if you go the custom route, and greater efficiency if you go the app builder route. Which you use depends on your unique criteria and goals as an individual or business.
Either method is pretty exciting and either way, there's certainly a lot of fun involved in creating an app.
Good luck!
The post Building Your Own App: Two Main Routes appeared first on Apptentive.
---
---
Lets Get Started
your project
We will help you to achieve your goals and to grow your business.
REQUEST A QUOTE
---